The new cell phones with GPS technology are now very popular among people. With the help from mobile phone tracking service, the business owners and fleet managers can be able to keep track of their employees or vehicle movements.
Cell phone GPS tracking could also be used to locate the whereabouts of your children and offer protection to elderly relatives should something happen and they need urgent assistance.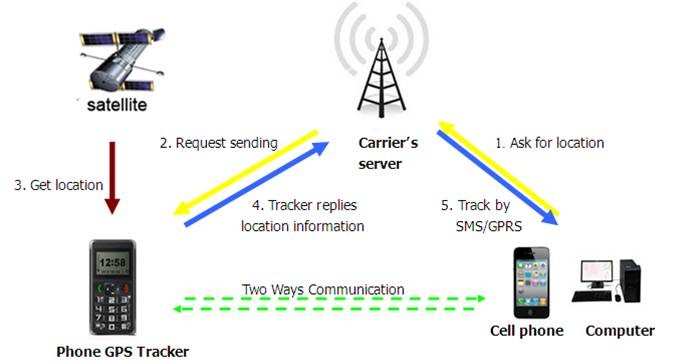 The mobile phone TV-806 represents the perfect combination of GSM and GPS technologies. It is characterized by streamline fashionable profile design, simplicity and elegance; it fully shows the fashionable personality. With large-capacity phonebook, SMS, alarm clock, call center, phone settings, FM radio, GPS, hang-up state emergency alarm, etc, it can help you enjoy a rich and colorful life.
High-sensitivity, new workmanship
The most advanced GPS chip
Phone book function, FM radio function
Single positioning continuous tracking
Alarming and remote monitoring;
SMS tracking or GPRS tracking
Alarm with phone call and SMS
A SOS button for emergency help
Location monitoring is another useful application of GPS in cell phones.  Unlike the type of tracking that goes on for navigation purposes, the information used to track the location of a cell phone is actually transmitted from the cell phone back to the control room.